Buy Personalised Wedding Dress Hangers Online From Bridenew
A personalised wedding dress hanger is a wonderful wedding keepsake. They are perfect to hang your wedding dress on and add a beautiful touch to your wedding day photographs. Moreover, you would never think to hang your wonderful and expensive wedding dress on a plastic hanger and get it clicked by your photographer.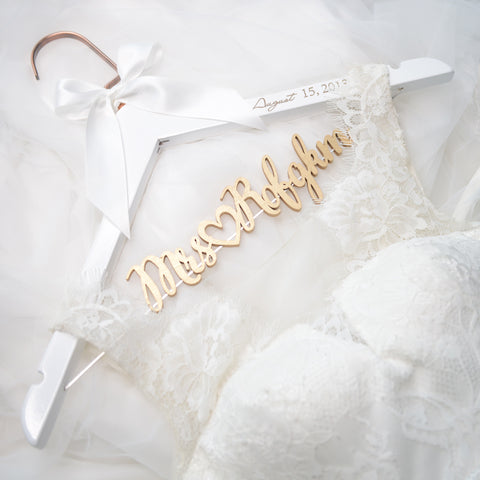 Bridenew, located in Guangxi, China, manufactures and supplies a wide variety of custom wedding dress hangers to customers worldwide. The company facilitates its clients to select from a wide range of options in wedding dress hangers and get their preferred hangers within fifteen to twenty days.  You can purchase high quality, handmade wedding dress hangers with bride or bridesmaid name made from aluminium wire or wood that is beautifully finished for the great look and durability.
Guided by the mission to facilitate clients purchase stylish and finest quality wedding hangers, the expert and dedicated team of Bridenew provide the best online shopping experience. The company ships out more than 200 different hangers daily from its workshop and delivers them to customers worldwide.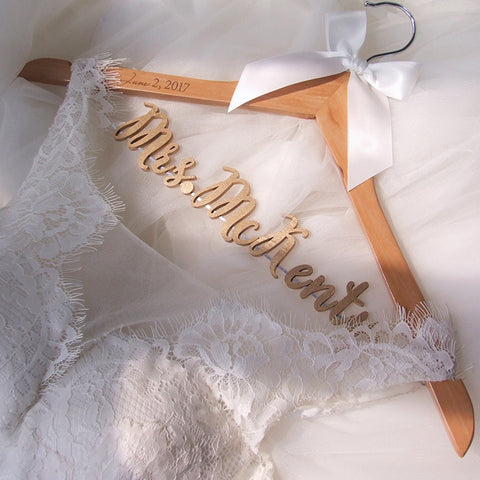 Whether you are looking for deluxe and innovative design wedding dress hanger containing the bride's last name, a first name, two names linked with a heart shape, a title or any message you would prefer to read, you can get a romantic or rustic wedding dress hanger from dhangers.com.
Based on your needs and preferences you can purchase bride hangers, bridesmaid hangers, groom hangers, wire name hangers at a competitive price in a convenient way. You can browse online catalogue and select your preferred wedding dress hanger that can be customised to include date and names for giving the personalised look to your hanger. This would prove to be an excellent gift for the bride, groom and bridesmaids. So what are you looking for? Click here to get in touch with us.